Information kindly provided by John Stack

Just some freebie tech info for your site if you wish - it concerns rebuilds of the WEBER 40 DFi - 5
and the same principle/problem, may apply to the WEBER 38 DGAS as fitted to the m-series.

The 'mounting flange/sandwich plate' compresses over time. in this case, its' a 40 DFi - 5 from a '73 capri RS 3.1 being re-jetted/rebuilt for my taimar.

In any resto, check the carburettor mounting flange for trueness. they warp over time. hence the photos attached - where warpage occurs, there is naturally,
a fire-risk......so if you smell petrol and cannot find the source, remove the carb and check the flange.
Machine as necessary...(1.5 mm + in this case) - and if warped, it is good practice to replace the sandwich plate/gasket also. i am now checking for manifold-flange trueness.

I'm just sending mine off to be machined and felt that in any post-rebuild start-up, errors in ignition timing could send fuel through the flange on full choke as the crankcase re-circulation valve may close off in the context above.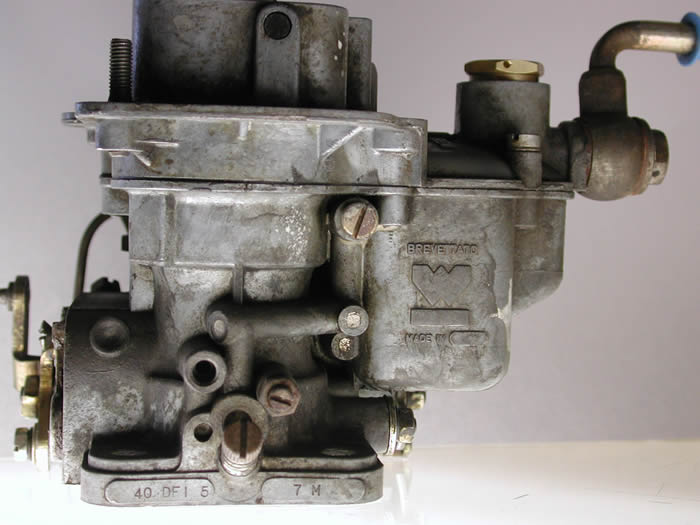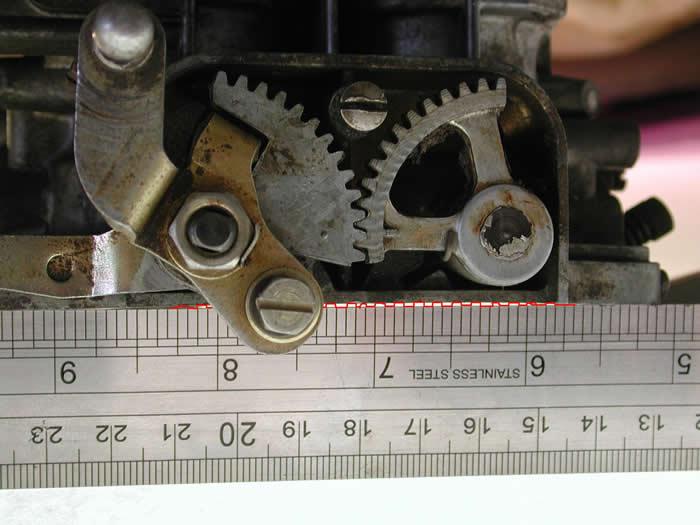 Red area shows warped area of carb base