Other Interesting Engines

Page last updated 27 July, 2010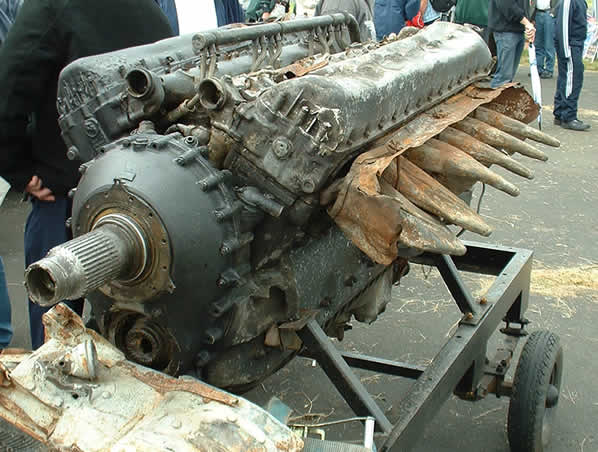 The Rolls Royce Merlin Engine: Not from a TVR, and not for one either - just an interesting photo. I spotted this engine at the 2003 Biggin Hill air display, and it was recovered from a wrecked Lancaster Bomber in France. Note the damaged right rocker cover showing the shape of the actual rockers underneath!
Specifications:
Configuration = V12
Displacement = 1649 cu. in. (27.022 Litres!)
Max. Horse Power =1695
Max RPM = 3000
Weight = 1690 lbs