Page last updated 12 October, 2007
M Series Chevy V6 Engine Conversion Notes
These photos were kindly supplied by Paul, a USA owner of a TVR 2500 with the Vixen round tube type chassis - his 3.4L 60º V6 that replaced the Essex runs like a freight train! - 180 HP 247 ft/lbs torque.

There is a photo of this car in the M Series gallery when it had the Ford V6 Essex engine prior to this conversion - take a look!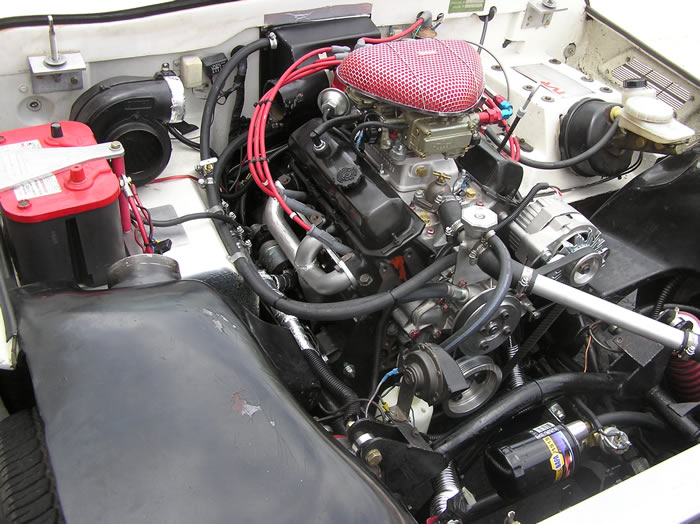 Neat installation with more up-to-date components compared with the old V6 Essex engine. The engine is about 30 pounds lighter, also replaced the 4 speed with a new Tremic 600 (RR) 5 speed.