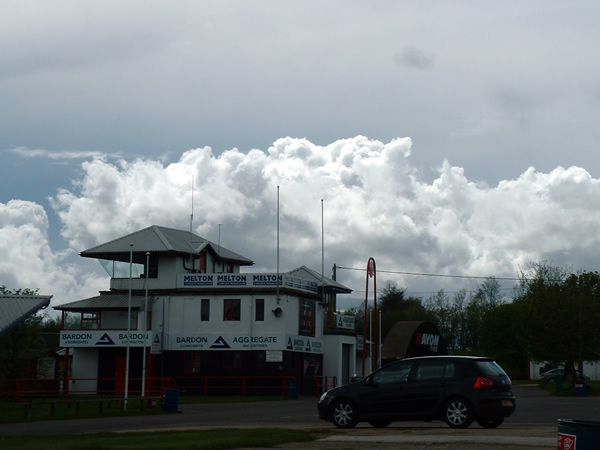 The weather was cold, windy, and occasionally wet! The turnout was very low I think due to this, and also the fact that this year everyone has had their easter holidays already and didn't want another day off.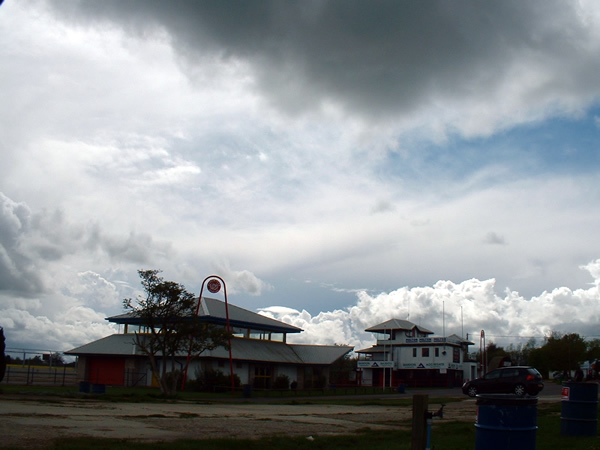 Despite the weather it was mostly dry, apart from the lunchtime thunderstorm.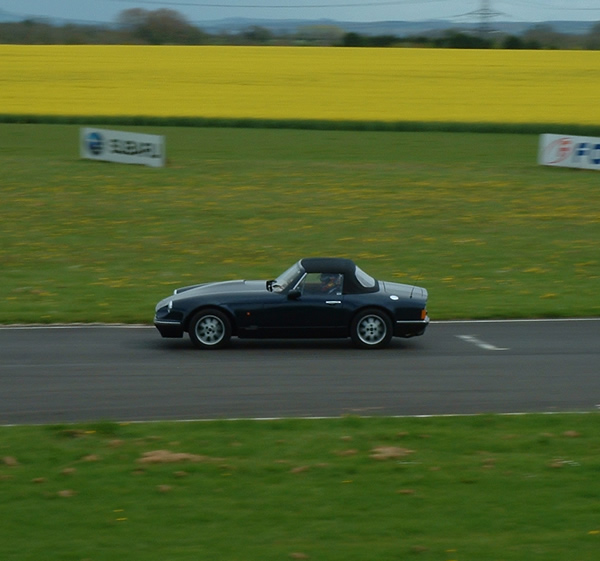 The oldest TVR on the track! Where are the Wedges, M's, Vixens, Griffiths, Granturas, Tuscans?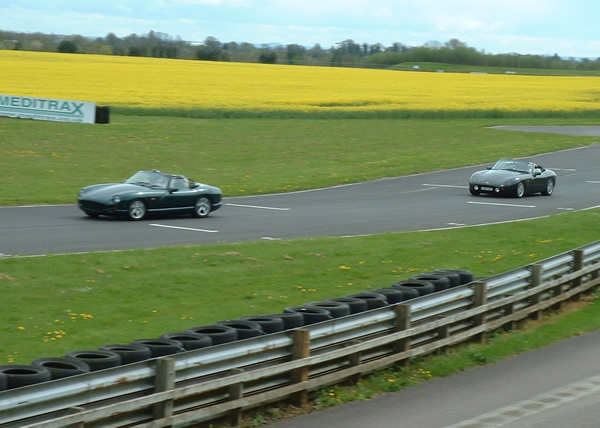 The TVRs were driven pretty hard.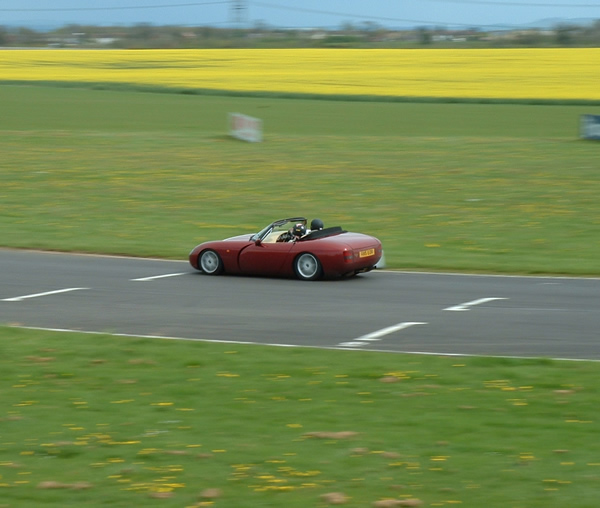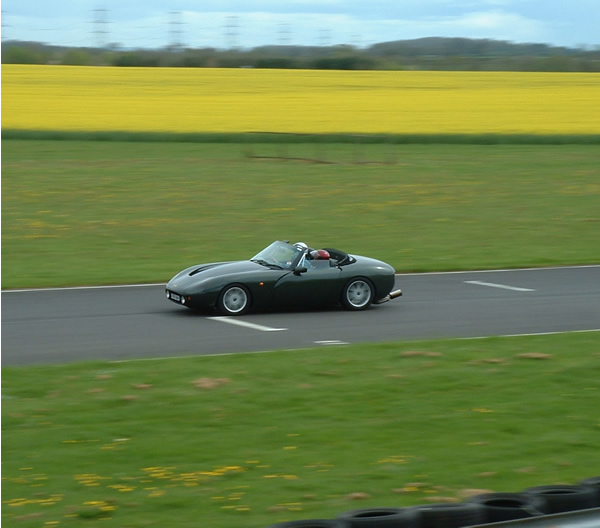 This Griffith had a silencer extension to get it through the noise level test.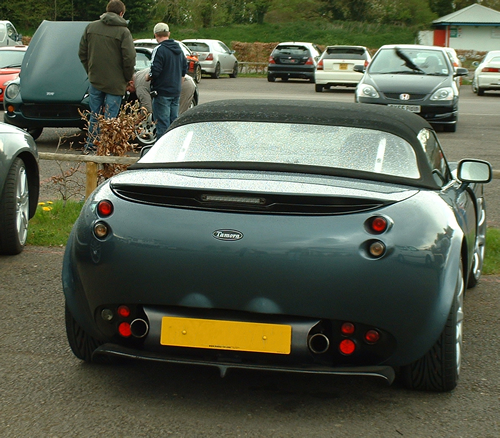 Tamora not seen on the track.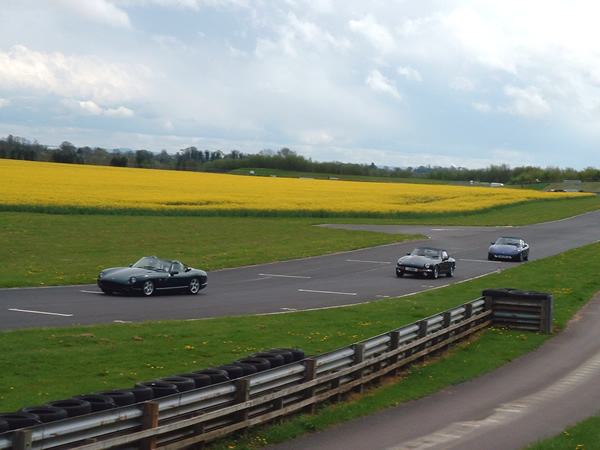 Fewer cars made the track time better, less in the way means faster driving! Yellow fields and colour of the sky don't show up here so well, but made it a nice day for spectating.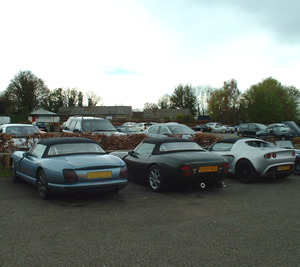 A Lotus owners club attended, along with some 2 seater Vauxhalls to make 3 sessions in total.
I've got to get the 3000M on the track very soon, see how it compares with some of the newer cars!